Welcome to Exclusive Residence.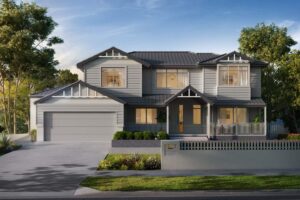 Latest display home, coming soon > 
Since 2005, it has been our privilege to have designed and built some of Perth's finest luxury custom homes.
With an impressive portfolio overseen by Master Builder John Douglas, Exclusive Residence enjoys a reputation as a trusted and established high-end builder, known for consistently delivering quality, year in, year out.
Our reputation is widely acknowledged in the industry, demonstrated by numerous highly-acclaimed industry awards — our appetite for excellence continues to grow. Our 12-month guaranteed build is unprecedented, and only made possible because we chose to exclusively work on a handful of homes at any one time.
We invite you to view our portfolio for inspiration, and to discover what can be achieved when nothing is off the table.
Talk to us about customising any of our past projects for your block or family. Or, go back to the drawing board and we can work together from a clean slate.
Thinking of designing and building your own luxury home?
Talk to us to get a better understanding of what to expect when building a custom home, and where to start.
We want our clients to enjoy the planning and building process, as much as the end result. It's our privilege to work closely with property owners as they build their luxury home.
"Exclusive Residence made the building process seamless; the end result is outstanding. Your concentration on the details has ensured a home is of the highest quality. We wouldn't hesitate to recommend Exclusive Residence to others wishing to build luxury residential homes."
"We found Exclusive Residence to be nothing less than perfectionists. Under the direction of John Douglas and supervisor Rick Gorton, their pursuit of excellence was obvious. Our home was built to such a high standard, and amazingly it was built within 12 months."
"To build our home in just over 10 months, and to such a high standard, is testament to Exclusive's organisation and undertaking to build a luxury home of quality. Your reputation as an excellent builder in Perth will no doubt precede you."